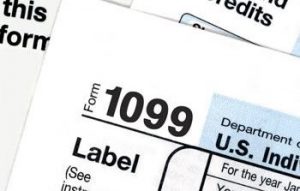 Reminder to all clients that send need to send out 1099's – the due date for all forms to be sent to the IRS is January 31, 2017.
For more information on 1099 filings visit:  IRS Official – Am I required to file a 1099 or other information return?
Help us ensure a timely filing by getting your information to our office no later than Monday, January 23rd.  For more information or if you have any questions please call our office 904.829.0082, we are here to help!
W. H. O'Connell & Associates Tax Team