Annual Report Filing Deadline – May 1st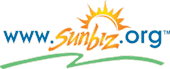 A quick reminder to all of our clients that are incorporated within the State of Florida:  Annual reports must be filed with the Florida Department of Revenue by May 1st, 2016.   All Florida corporations are responsible for filing their annual report.  All late reports will be assessed a $400 late filing charge, if not received by the May 1st deadline.
Your reports can be filed directly through The Florida Department of Revenue website:  SunBiz.org – Annual Report Filing
We also offer our clients the convenience of filing their annual reports every year.   Contact Heather at our office if you need help filing your 2016 Annual Report.
Heather@WHOCPA.com / 904.829.0082 Ext. 2