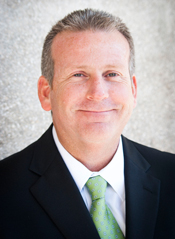 Henry first began practicing accounting in 1993 after graduating from University of North Florida with a B.A. in Accounting and Corporate Finance. In 1997, he became a licensed Certified Public Accountant and started his own firm. In 2005 he formed our current organization. W. H. O'Connell & Associates, PA. His no-nonsense style and straight forward approach have earned the trust and confidence of our clients and community partners. Henry proactively guides individuals, families, start-ups, established businesses and professionals through strategic financial planning to effectively maximize their tax savings. Many of our firm's clients have launched and built their businesses and estates with Henry's guidance over the years. Henry is a member of the American Institute of Certified Public Accountants (AICPA), Florida Institute of Certified Public Accountants (FICPA), advisory board member to a regional financial institution and is financial advisor to several local Governmental Authorities. Henry is the proud father of three daughters, Kristen, Olivia and Aubrey; is a big-game fisherman, golfer, an avid hunter and traveler. His many lifelong friendships, humor and fundamental understanding of the Northeast Florida community, its past history and future economic outlook are cornerstones of his successful practice.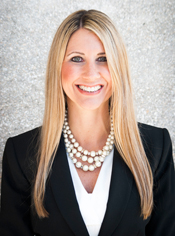 Heather received her B.A. in Accounting from University of North Florida in 2004 and shortly after joined our firm as a Staff Accountant. In 2009 she received her MBA from Keller Graduate School of Management. Her enthusiasm in learning various aspects of accounting and her strong work ethic allowed her to advance rapidly in the firm eventually becoming a partner. Her primary focus is on corporate taxation and accounting strategies for small businesses. She has developed strong relationships with her business and individual clients and works collaboratively with Henry and the accounting team on their behalf. Heather's professional approach, attention to detail and accessibility to her clients continue to foster our firm's track record of long-term client satisfaction and continuing growth. Heather also oversees the firm's internship program. She has a passion for mentoring, teaching and training future accounting professionals. Through her successful efforts with our internship program Heather has been able to hire several interns as fulltime accountants for our firm. When she's not at the firm, Heather enjoys spending time with her family – husband Hugo, her two daughters, Haylee and Hilaree, and their delightful Maltese, Harry. She loves watching her girls play competitive soccer and takes pride in her involvement in the girls' school, education and other extracurricular activities.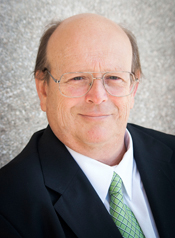 With over 25 years of experience in financial services Seth brings a vast knowledge of accounting to the firm. Seth has been a licensed CPA since 1988. After graduating from Emory University with a degree in Chemistry, Seth chose to redirect his career, earning his Accounting degree from Flagler College. He has been an Internal Auditor for J. C. Penney, a Senior Auditor at Davis, Monk and Company (Carr, Riggs & Ingram) and was Chief Financial Officer for Lutheran Social Services of North East Florida before joining his brother's firm in 2002. Seth's role in the firm is primarily focused on all audit, compilation and review engagements. Seth is a member of the American Institute of Certified Public Accountants (AICPA), Florida Institute of Certified Public Accountants (FICPA), and Treasurer/Outside Controller to several local Governmental Authorities, Special Districts, Municipalities and Non-Profit Organizations. Seth is a lifelong resident of Saint Augustine, he enjoys spending time with his wife Aimee, he also volunteers his time and expertise to several local non-profits providing management consulting and treasury support.